I've had the pleasure of wandering through the Metropolitan Museum in New York many times over the years, but for the first time, perhaps, yesterday I was fortunate to see an exhibition that really changed the way I (and perhaps others) think about the world of art.  If you're able, run – do not walk – to see "Pen and Parchment: Drawing in the Middle Ages (through August 23, 2009).  The reviews in The Economist and in the New York Times seem not too far off the mark:  Few people think of "drawing" when they think of medieval art; few think of the craft of drawing in that era, or of the creation of artists' tools, such as model books.  Clearly, they will now.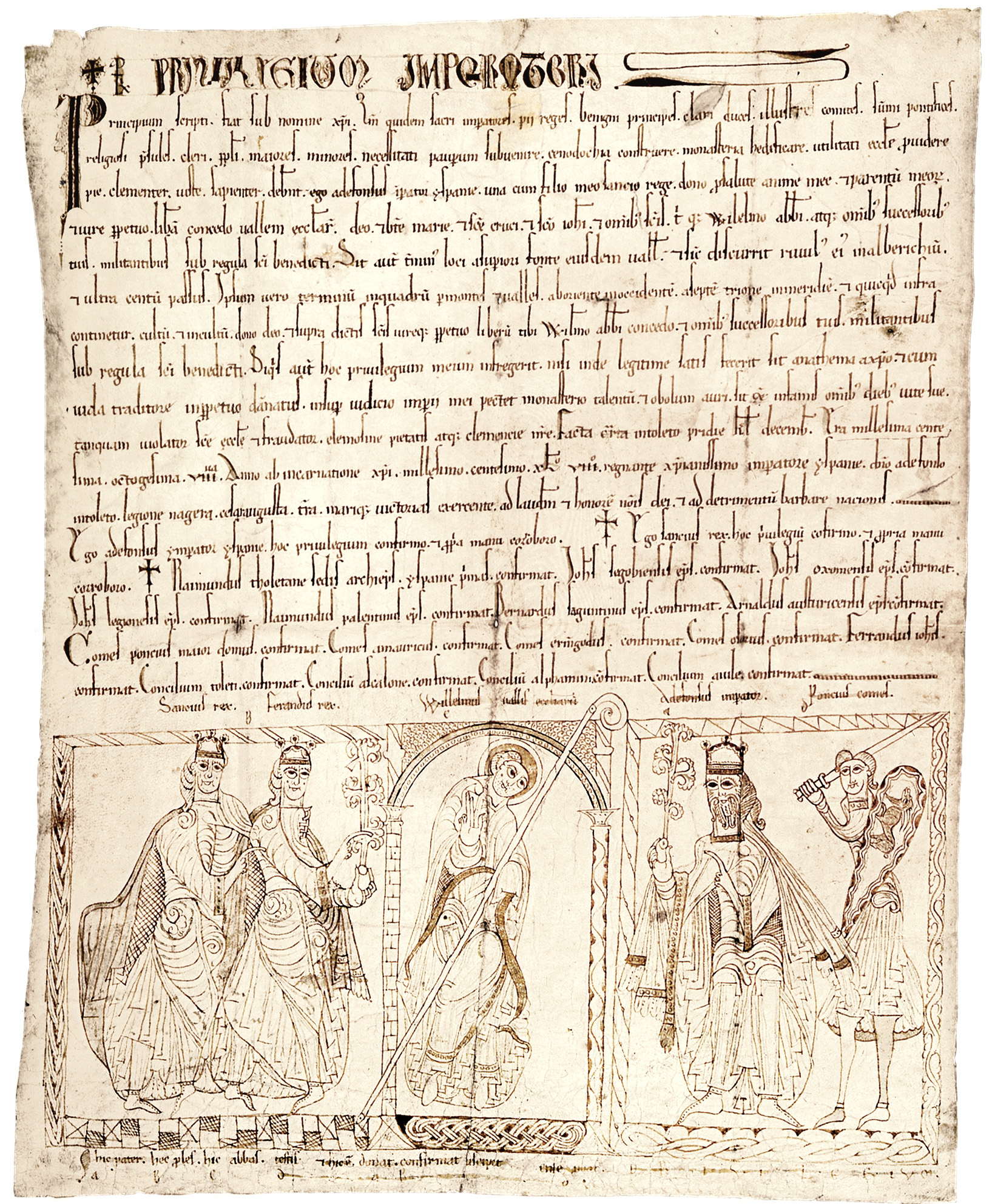 Copyright specialists are not the only legal scholars who may be interested in these images.  (The range of artistic creativity that flourished prior to the development of the printing press is broader than the conventional wisdom holds.)  Historians of property law may find this image (a 12th century graphic representation of a Spanish land transaction) notable.
By the way, don't miss the exhibition website, which includes a blog to which the exhibition curator, Melanie Holcomb, is posting.  And she is responding to comments!